Tennessee's Best Inspection Services, INC.
Ken Ledford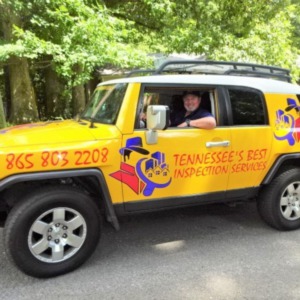 Knowledgeable Home Inspector Experts
Knoxville's first inspector. I have been performing inspections in Knoxville and surrounding counties for 31 years and have performed over 27,000 residential inspections and over 3,000 commercial buildings. Previous start up owner/operator for 30 years of Inspector Cluseau's Inspection services and now start up owner/operator of Tennessee's Best Inspection Service's Inc. I have held membership with HITA (Home Inspectors of TN.), ASHI (American Society of Home Inspectors), and Inter-Nachi. In addition, I contributed to writing the bill requiring licensing of inspectors for the State of TN.  My previous back ground is in the field of mechanical engineering where I designed plumbing and HVAC systems for The Pilot Corporate offices, Pilot stores, Projects/expansions at The University of TN, Children's Hospital, historical churches, schools, ETC. 
I am known to be very through. I do not care if you purchase the property I am inspecting, it is my job/concern to make sure you are well informed so you can make an educated purchase decision. 
We Notice the Little Things
All inspections 'EXCEED" the limits required per the State of Tennessee. Be Careful when inquiring estimates from other inspection companies. Most companies only adhere to the inspection limits as set forth per The State of TN. In addition, experience is knowledge. You DO NOT want to train an inspector on the largest purchase you will typically make.  
Be Confident In Your Property Transaction
When you hire a well educated inspector with years of experience in all phases of construction and has a vast knowledge of all major property components the information provided is invaluable  giving you the confidence to make a solid purchase decision.